We offer a complete licensing consultancy service.
TEMPORARY EVENT NOTICES
We regularly apply for Temporary Event Notices for the sale of alcohol at an event.  The licensing fee for the submission of a Temporary Event Notice is usually £21.00 payable to the local authority, but all form submissions are included within the Peri Peri Event Management fee.
FULL PREMISES LICENSE
If an event is going to be larger than 500 guests (including staff & performers etc.) you may need to apply for a premises license.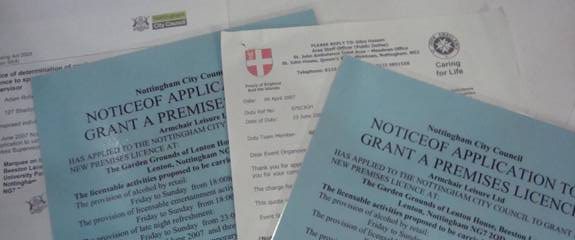 UNLICENSED EVENTS
Where a license is not needed (for example for a private party) Peri Peri will manage bar stock and calculate the necessary provision of glassware, bar staff and bar equipment within our event management fee.
BAR MANAGEMENT SERVICES
Our bar management services can also be extended to the provision of sommeliers for events, and the management of fine wine from a client's own personal collection.
Peri Peri does provide a wide range of extremely competitive packages, and we pride ourselves on our ability to produce some of the world's finest cocktails, wines and bar displays.